We at the Lower Burrell Church of God welcome you to our place on the web. If you are looking for a church family to grow with we encourage you to take a look at what we're all about.
Phone - (724)335-4422
Email - lbcog@hotmail.com
Pastor - Doug Crump
---
If you have a special prayer concern, a praise report or any questions or comments, please feel free to E-mail us, at the address listed above.
---
View Our Guestbook
Sign Our Guestbook
---
Searching for something on our Site?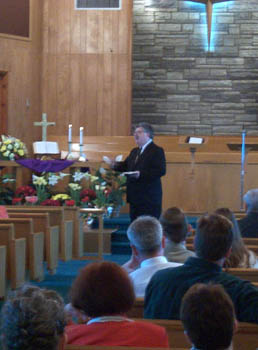 Pastor Doug Crump delivers one of his soul filling messages during the Sunday morning worship service..
Since 1967 the Church of God has been a part of the Lower Burrell community. Bringing together followers of Christ, strengthening faiths and helping in times of need and concern.
---
Comments or suggestions concerning the web-site can be forwarded to Steve Gosser - Lbcog webmaster
Links of Interest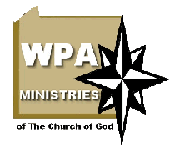 Need a little daily boost of inspiration?
Read a heart-felt story in our collection of Inspirational Stories